Electronic Trading
Engineered for Speed
Our trading applications offer features specific to the professional traders' needs. Whether you are a trader at a proprietary trading firm, hedge fund, financial institution, CTA, FCM, or a private trader, you will find a trading product suited to you. Through these trade routing tools, you connect to our Hosted Exchange Gateways, providing you with low-latency connections to over forty-five major exchanges around the world. All orders, cancelations, and modifications are sent through the most robust connection possible to redundant servers using SSL encryption to secure your trading information.
Features
Fully configurable displays
Smart orders
Integrated analytics and trading with study values on the price ladder using Study-Following Orders
Ability to link a trade routing tool to other applications
Split compression, which allows you to collapse the gap between the best bid and ask when trading thin markets
Keyboard order entry
Options Greeks displayed on the price ladder
Trading from the chart
We also offer alert trading with CQG Alerts: set up specific conditions that trigger market orders to be executed through the CQG Gateway.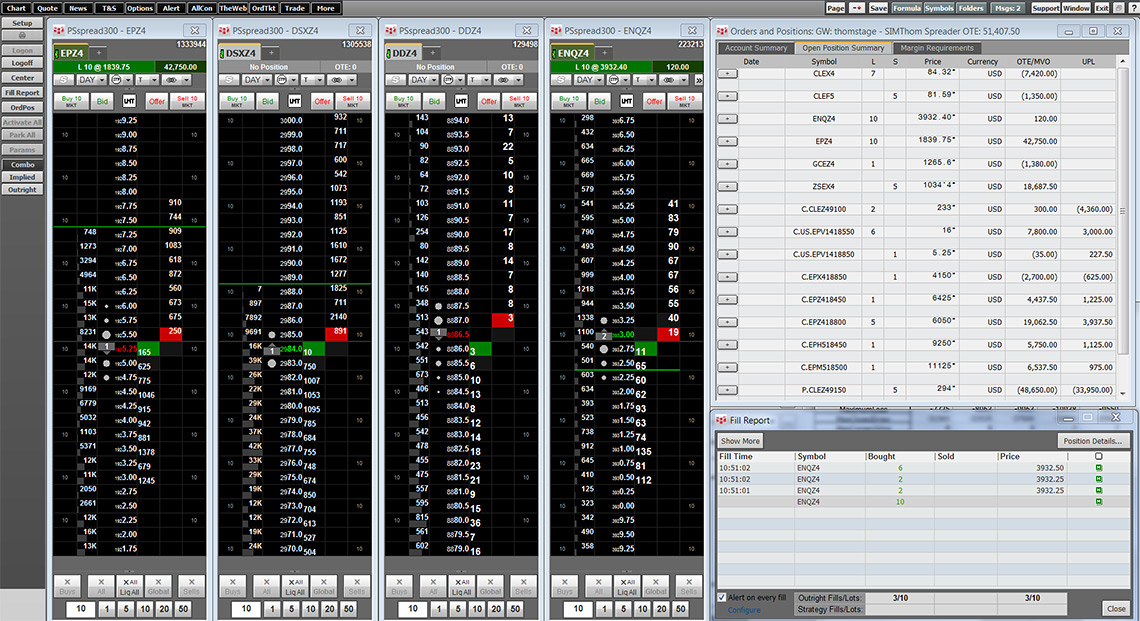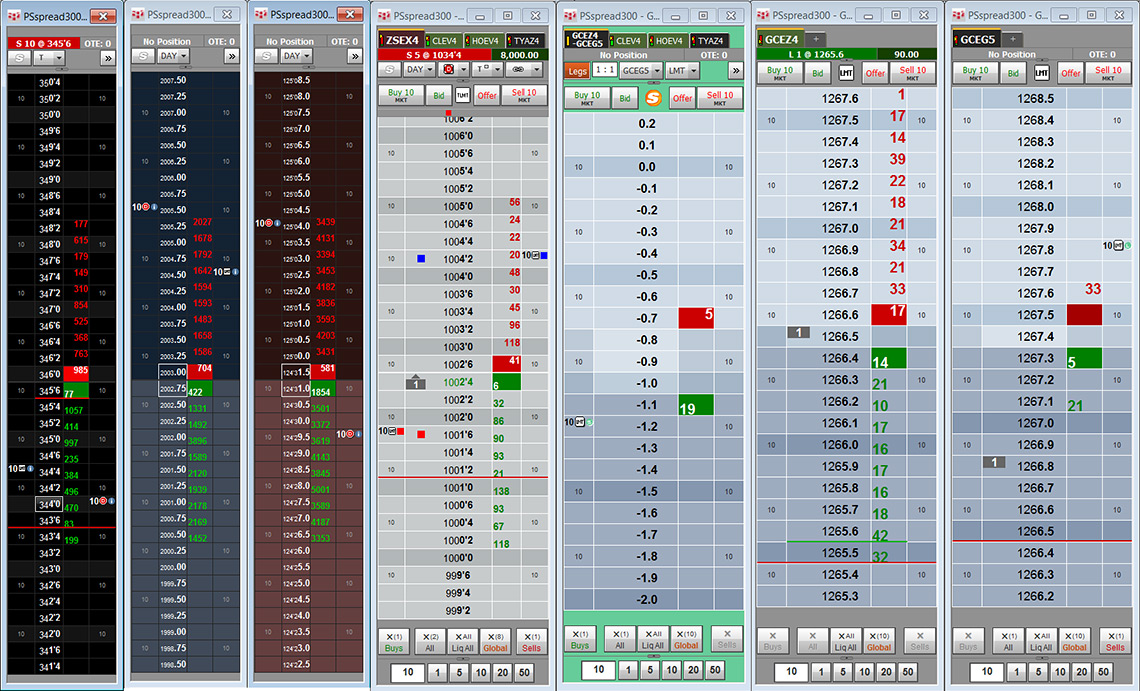 DOMTrader®
A lean, mean trading app
Place, modify, and cancel orders directly on the price ladder. You can customize the look with different background color themes and font styles. Multiple DOMTrader® windows can be displayed on your monitor.
Order Desk
Straight to the point
Link the Order Desk to any of CQG's market displays, such as the Portfolio Monitor, to integrate market monitoring with trade routing.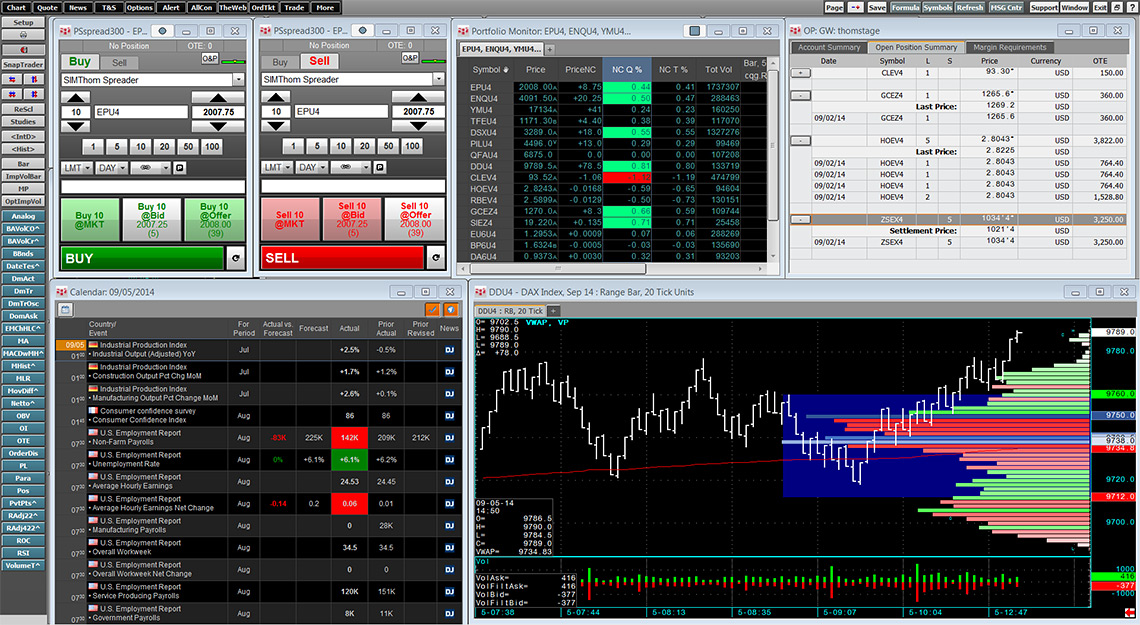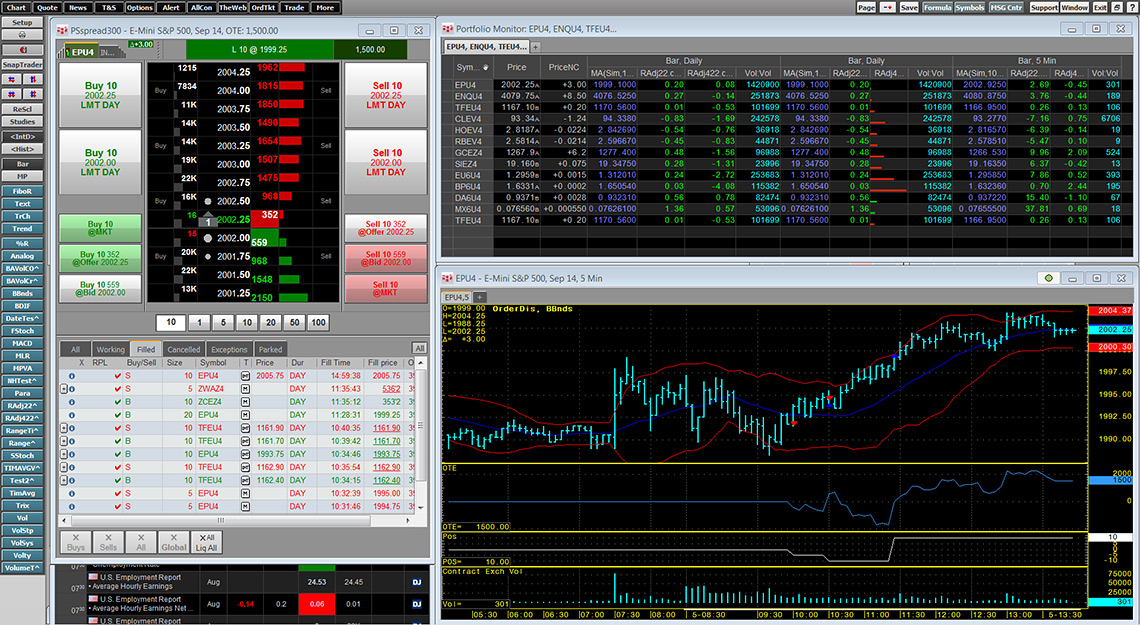 Order Ticket
Trade and manage orders in one display
The Order Ticket is a depth-of-market trading app combined with an orders and positions view. The interface includes support for options, study values on the DOM, keyboard order entry, default order size preference, and the account picker.
Split DOMTrader®
An FX-style DOMTrader®
The new split DOMTrader® highlights the best bid and best ask with an FX-style display to make it easier for you to monitor and trade the markets.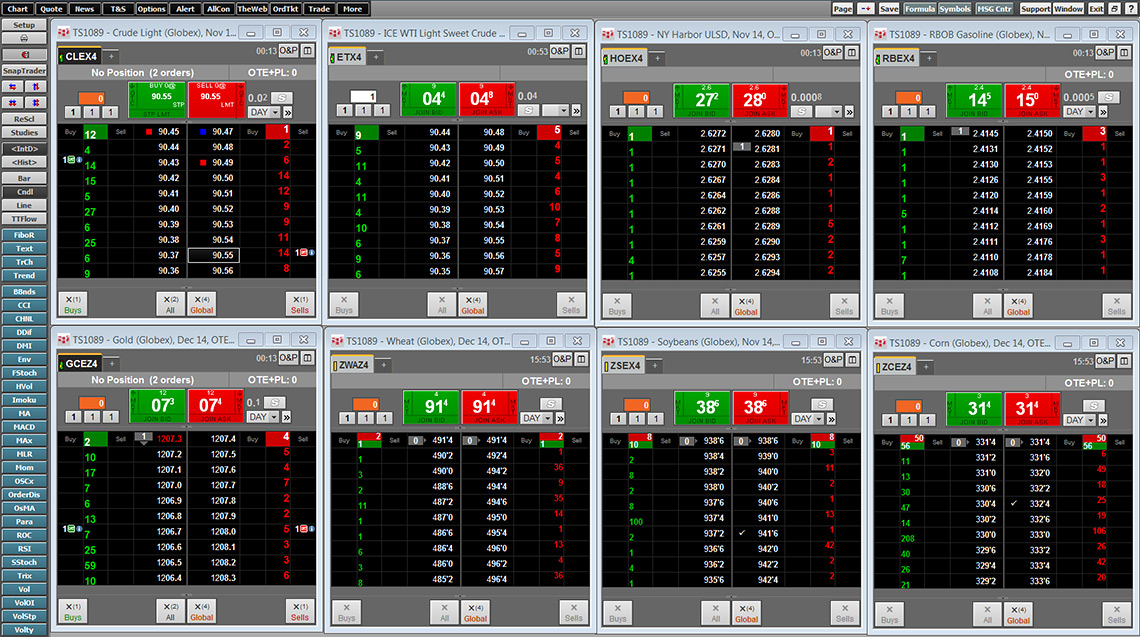 Spread Matrix and Spread Pyramid
One-stop data and trading
Spread Matrix is ideal for monitoring and trading intercommodity, synthetic spreads such as the crude oil crack spread.
Spread Pyramid is perfect for tracking and trading calendar, butterfly, and condor spreads.

Spreadsheet Trader
Multi-market trading for the global trader
Designed for traders and brokers who want to trade and manage orders and positions across a multitude of markets, Spreadsheet Trader gives you depth-of-market access in a super organized format.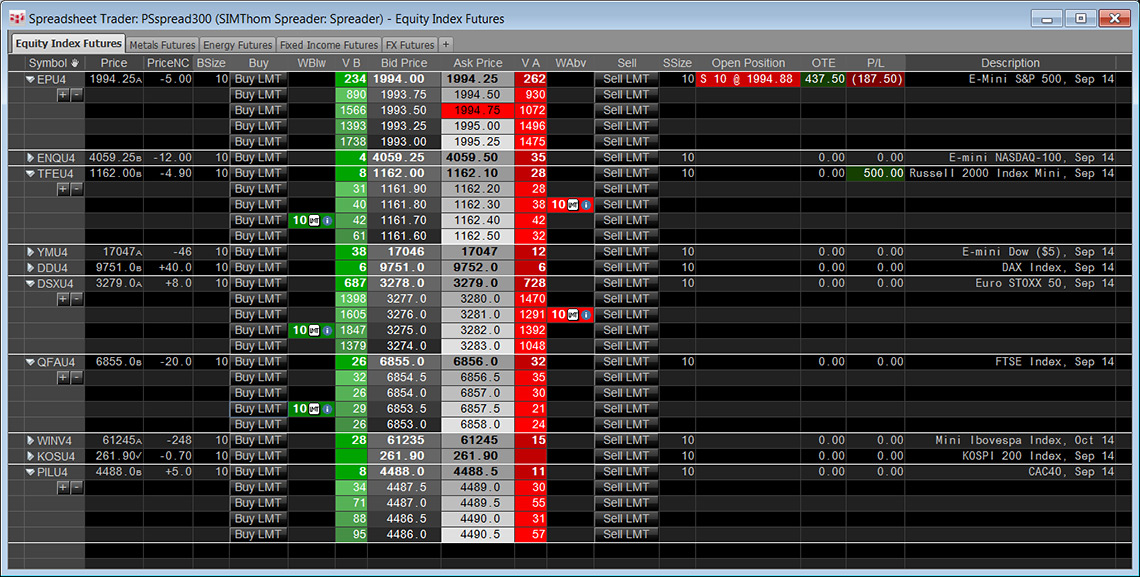 View a list of tradable symbols ‌‍‍‍‍
---
Multi-Broker Direct Market Access
We deliver Hosted Direct Market Access to exchanges around the world. We are connected to over seventy-five market data sources and more than forty exchanges for electronic trading. Buy side or sell side, forex or futures, equities or energy, foreign or domestic, CQG connects you to the markets.
Server-Side Speed
Our server-side tools eliminate the impact of geographic latency to give traders optimal order execution. Spread orders, orders into aggregated markets, and smart orders are managed on CQG servers co-located with exchange matching engines. We install state-of-the-art servers and network equipment that is monitored around the clock, ensuring an optimal experience trading complex strategy orders.
Award-Winning Support
At CQG, we know that service is most important to our customers. Our award-winning customer support teams operate from ten locations across the globe and strive to exceed customer expectations twenty-four hours a day. Our customer support is backed by product development staff in four countries, our product specialists, and our data quality and operations teams. We go the distance to ensure the quality and performance of our electronic trading networks.