Backtesting and Trade Systems
Build it. Test it. Trade it.
CQG's state-of-the-art backtesting and trade system tools put you in control of your strategies. Develop and optimize your system and signals by modeling against years of available historical data. When it's, ready automatically trade it through CQG's AutoTrader.
Add the trade system package to your CQG IC ‌‍‍‍‍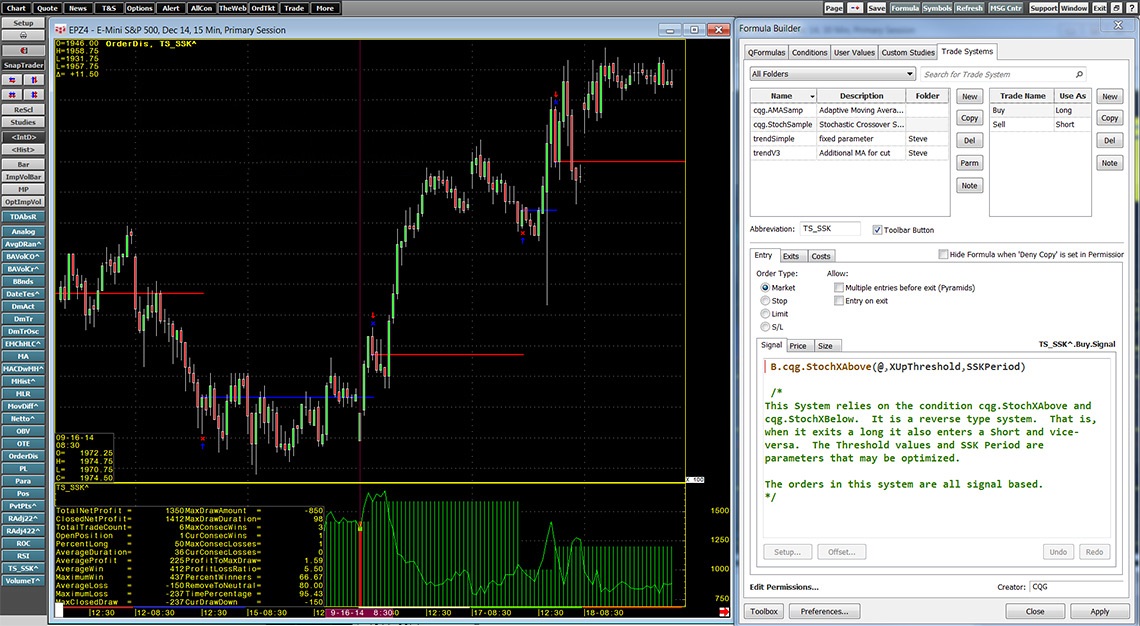 Test Your Ideas before Risking Your Money
Our trade system package allows customers to analyze past trading activity and build strategies based on that activity. Take advantage of our features to fine-tune entry and exit points and test user-defined parameter values.
Benefit from our numerous backtesting resources by examining trading activity based on the creation of long or short trades, a variety of entry and exit signals, and the commissions the trader must pay.
Evaluate Entry Signals Using Your Favorite Conditions
With Signal Evaluator, you can analyze effectiveness over a particular time period using your own specific buy and sell signals. Your analysis can be applied to both portfolios and individual commodities.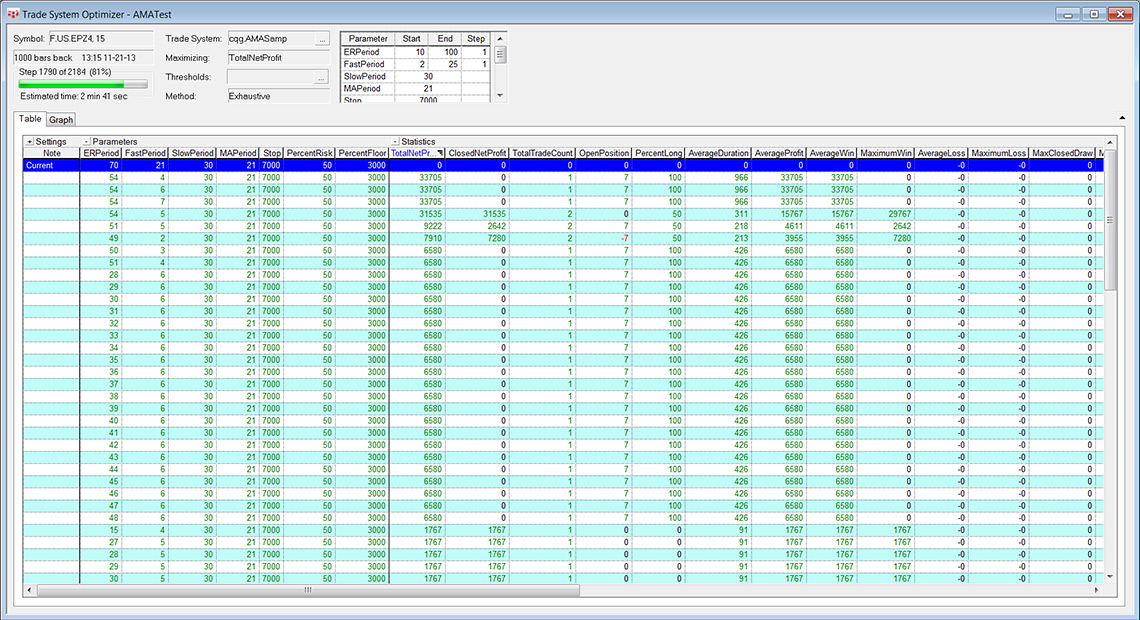 Optimize Your System Parameters
Optimize your workflow by using the Trade System Optimizer, a valuable trading tool that tests the results of trading systems running different settings and the combination of parameters included in trade signals.
Automatically Trade Your Trading System
Now that you have your trading system, have CQG automatically trade it. CQG AutoTrader is a proprietary trading execution engine that allows customers to simultaneously execute numerous systems at once with equal precision and discipline. In turn, it provides traders with greater capacity and accuracy in systems trading versus manual execution.
The product supports various order types and allows customers to configure execution parameters related to price, size, and timing of orders. For maximum transparency, CQG AutoTrader is integrated with various position monitoring modules, such as the Orders and Positions window and the Automated Trading System (ATS) study, where customers can monitor trading signals and positions on charts and trading interfaces. CQG AutoTrader can be used in live or demo trading modes.
---
Backtesting Videos
Powerful Automation
CQG Product Specialist Doug Janson outlines CQG IC's automation features. Learn how to define formulas, test formulas using Entry Signal Evaluator, and create a trading system.
View now ‌‍‍‍‍
Intelligent Backtesting
CQG Product Specialist Jim Stavros demonstrates the effectiveness of using our backtesting and trade system tools.
View now ‌‍‍‍‍