Integrated for the Professional Trader
Providing innovative solutions for the financial trading industry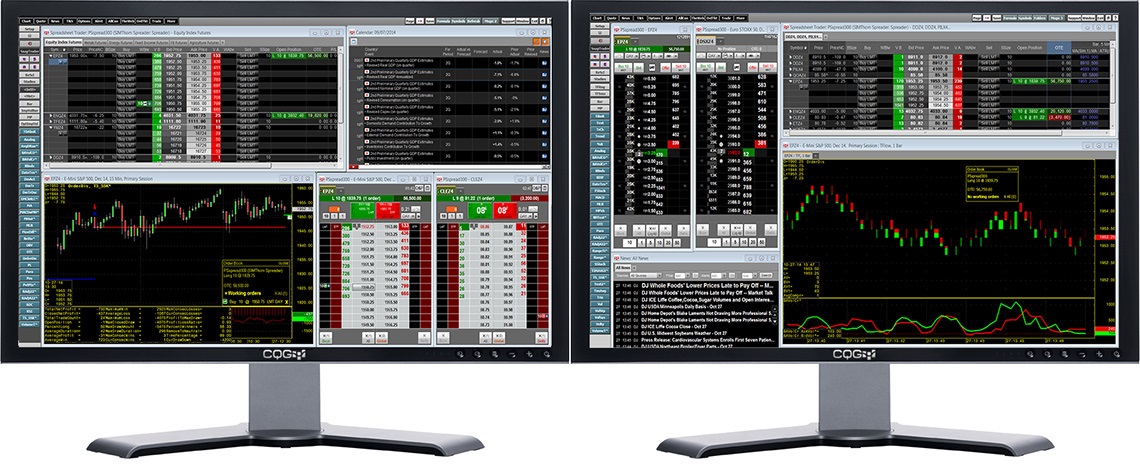 ---
Why CQG?
For more than thirty years, we've developed new technologies, offering real-time and historical data integrated with technical analysis tools. Our innovations have become industry standards. We lead the industry in providing reliable market data, superior decision making tools, and order execution software with customer support that understands the trader.
CQG Speed
Traders need fast, accurate data as well as seamless operation between analysis and trading execution. When routing orders through CQG, all orders, cancelations, and modifications are sent through the most robust connection possible to redundant servers using SSL encryption to secure your trading information.
Extended Historical Data
We provide extensive historical data for charting and technical analysis. Futures and bond data can be viewed as individual instruments or as long-term or intraday continuation composites.