Unrivaled Graphics and Analytics
Our goal is to communicate market activity clearly and efficiently. We have established a reputation over the last 30+ years for our ability to produce innovative charting tools and analytical studies that quickly became the industry standard.
CQG's state-of-the-art charting and analytics include exclusive tools designed for today's electronically-traded markets. Numerous chart types and over one hundred analytics are fully customizable. Trades can be auto-executed using alerts based on price levels, trend lines, studies, conditions, and time. You can run market scans of portfolios for conditions, backtest trading ideas, optimize parameters, evaluate conditions, and perform sophisticated options analysis. Advanced analytics combined with the best real-time and historical data provide traders with critical insight into market activity.
Learn about CQG's individual chart types ‌‍‍‍‍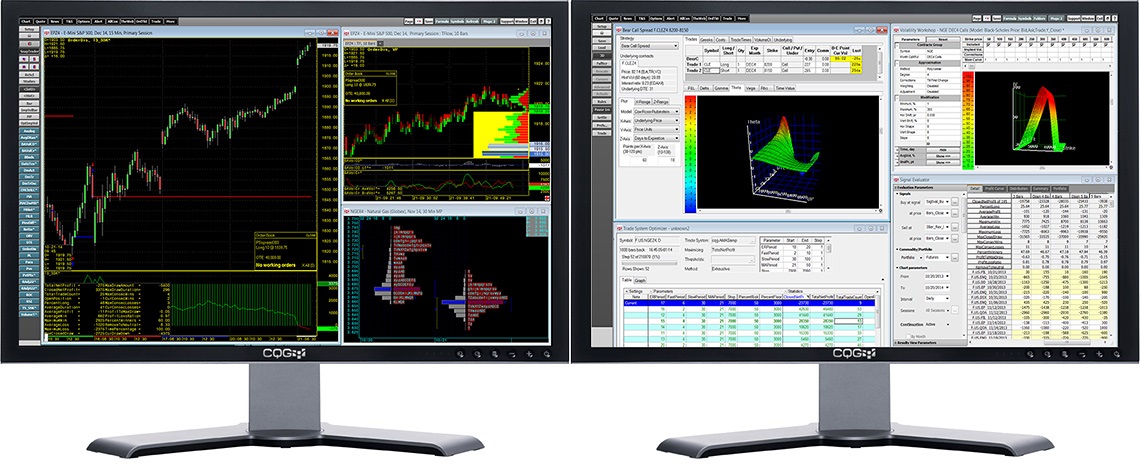 "CQG is without a doubt the finest piece of investment software I've ever used — and I've tried them all. The data isn't just clean — it's flawless. And the charting interface is intuitive, easy to use and extraordinarily versatile. Whether you're following soybeans or the S&P, there isn't a better product on the market today."
CQG Charts Are Not Just Another Pretty Face
We offer an exclusive chart type, TFlow®, which shows the electronic market aggression by graphically displaying volume hitting the bid or lifting the offer.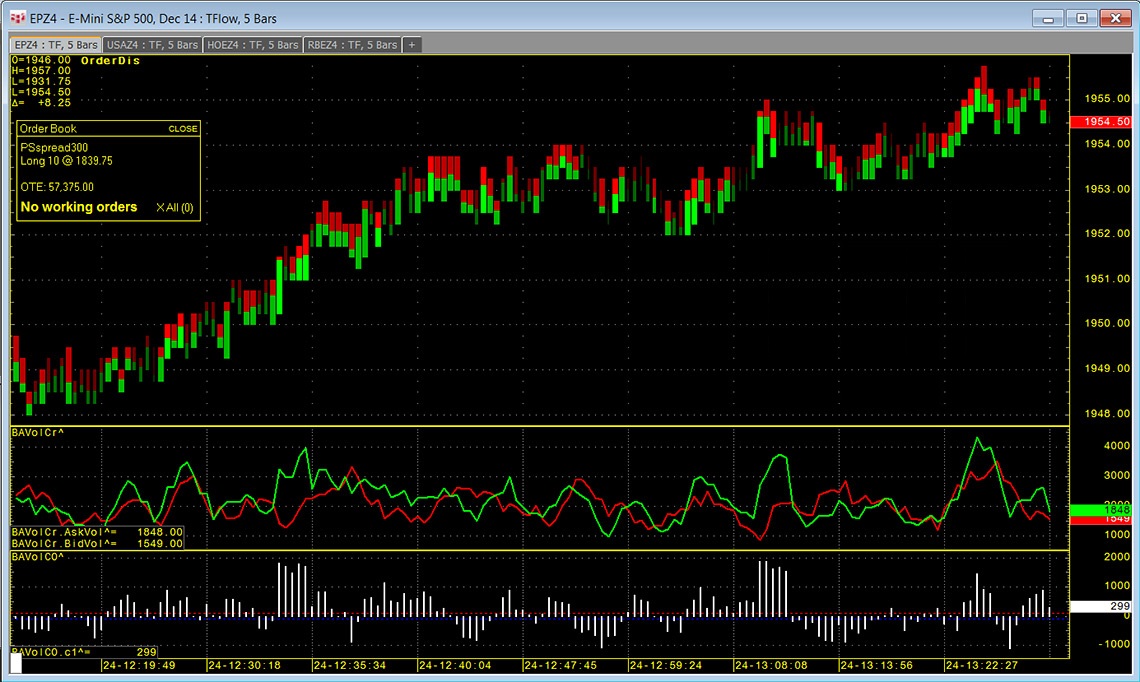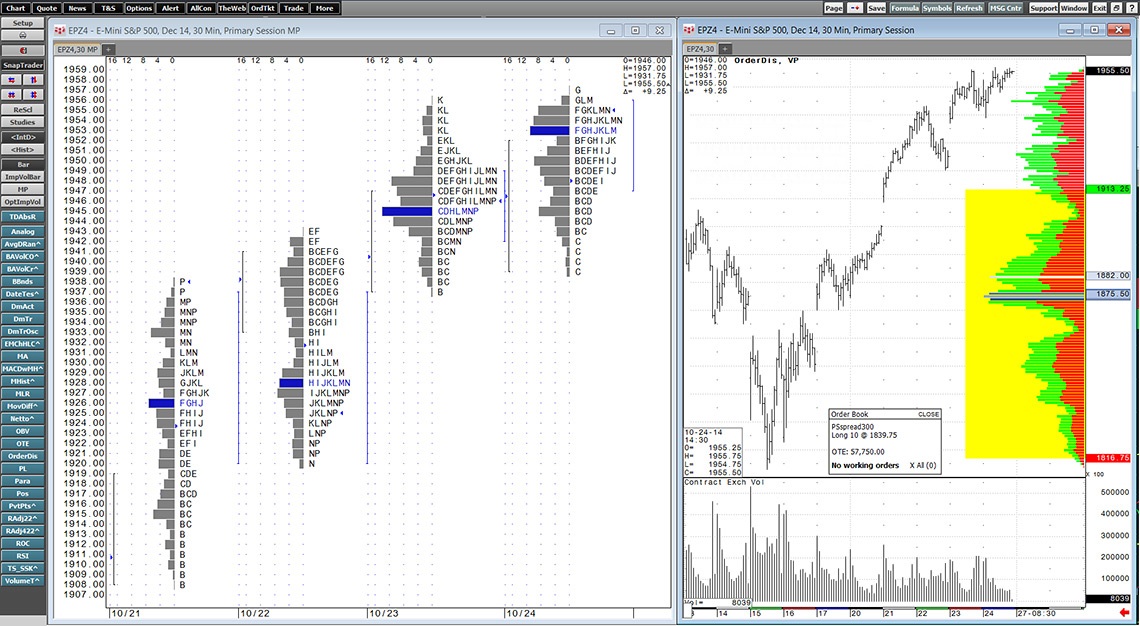 Market Profile® Charts
Our Market Profile charts are widely regarded as the best in the trading industry.
© 2017 Chicago Mercantile Exchange. All rights reserved.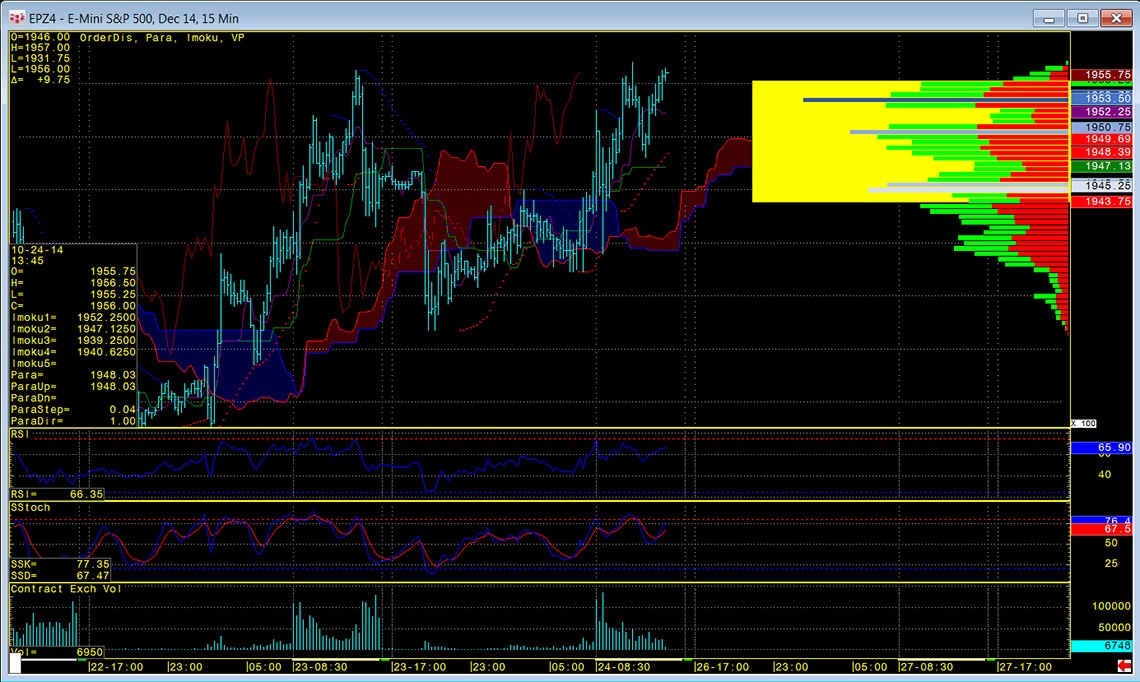 Discover CQG's Toolkits for Microsoft Excel
---
Superior Market Data Visualization
Get a clearer picture of the markets with our extensive chart types, all offering easy-to-use features. More than one hundred studies as well as statistical functions provide sophisticated mathematical analysis. You can write your own custom formulas, create custom spread symbols for charting, and apply conditions on charts.
Advanced Trade Systems and Automated Trading
Test your ideas before you trade on them. Our trade system package allows traders to analyze past trading activity and then design and test strategies. The modules for testing trading ideas include Entry Signal Evaluator, Trade System, and Trade System Optimizer.
Expert-Level Options Analysis
Experienced traders know that to make the most of the options markets, you need sophisticated options analytics to gain an edge. We place powerful analytical modules at your fingertips for that very purpose. Starting with CQG version 2015, you can trade UDS options strategies.