CQG FX
Tailored for the Professional FX Trader
Fully integrated into the CQG ecosystem, traders can leverage CQG Integrated Client's robust market data, analytics, and electronic trade routing tools to trade foreign exchange via CQG FX.
Robust Charting and Analytics
Multiple chart types including sub-minute bar charts
Tabbed charts
Over one hundred pre-programmed studies
Intraday and historical charts
Enhanced quote displays
Real-time market data link to Microsoft Excel®
Advanced Trading
Spreadsheet Trader
Order Ticket with depth-of-market view
Auto and alert trading
Broad Market Coverage
All major and minor FX pairs
Spot metals
Split QuoteBoard
Split QuoteBoard is a new view for quotes that offers a user-friendly snapshot of the quotes you want to monitor. Quotes have never been bolder. Not only can you easily setup and monitor quotes, you can also trade directly from Split QuoteBoard.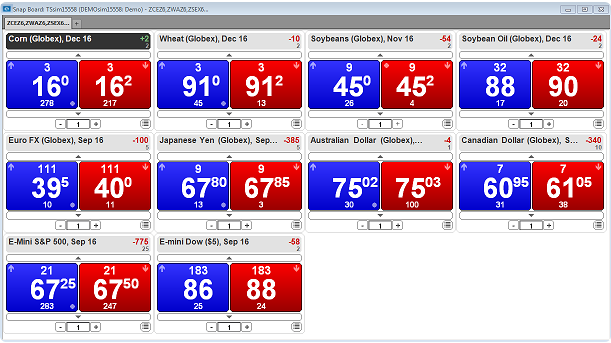 Excel Integration
CQG FX supports the RealTimeData (RTD) function for delivering market data and other information to Excel. This powerful combination allows you to create highly customized applications designed for your specific needs and requirements.
Learn more about using CQG, RTD, and Excel ‌‍‍‍‍
Complimentary dashboards: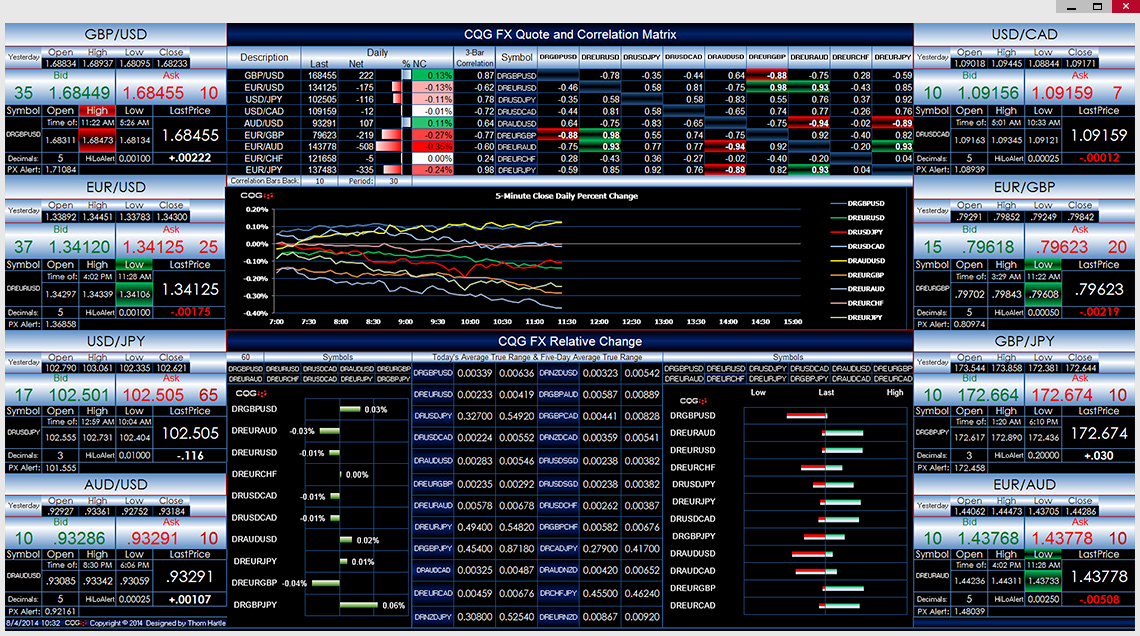 ‍‍‍‍
2-Week Free Trial
Take our flagship platform, CQG Integrated Client, for a no-risk, 2-week free trial today.
‍
Compare Products
Use our comparison table to find the exact CQG products that match your specific needs.
‍‍‍‍
Contact Us
We'd love to hear from you. Fill out our contact form and a sales representative will contact you.