Options Trading and Analysis
Give Yourself an Edge
Our powerful options analytics and trading package ranges from detailed quote windows to the ability to perform what-if analysis and execute User-Defined Strategies. The scope of the tools is enhanced by the choices available within the modules for analyzing the option strategies. Within each of these modules, we offer seven different options models for analyzing options and strategies. As always with CQG, you have a wide range of choices that enable you to tailor analytics to your specific needs.
Watch a video about CQG options analytics ‌‍‍‍‍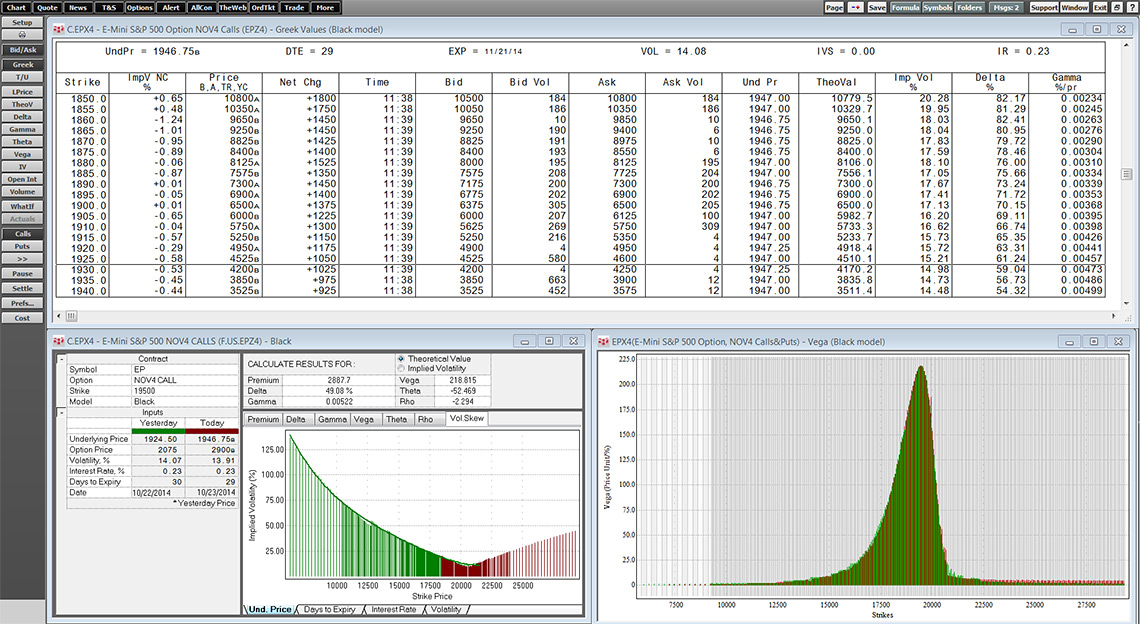 Perform What-If Analysis
The Volatility Workshop allows you to adjust the characteristics of an options-implied volatility curve to appraise how those alterations affect the theoretical values of either an individual option or a portfolio of options. You can modify either the implied volatility for a single options series or the entire volatility curve.The three-dimensional Volatility Workshop offers the same analysis as the two-dimensional display with a more in-depth view of the interactions between the variables over time.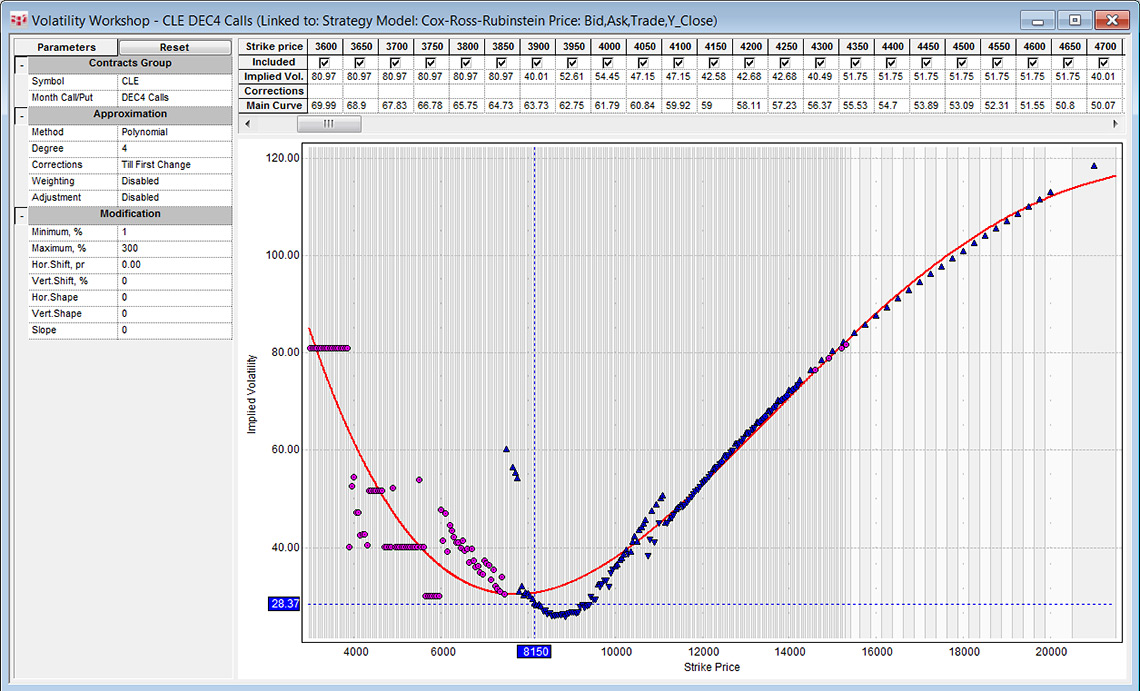 Analyze Spread Strategies
There are over forty pre-built strategies available with the ability to design and save your own. All strategies come with detailed layouts displaying the details of the position. Analysis and results can be displayed in tabular or graphical formats. In addition, there is a three-dimensional view that allows you to rotate around the three axes.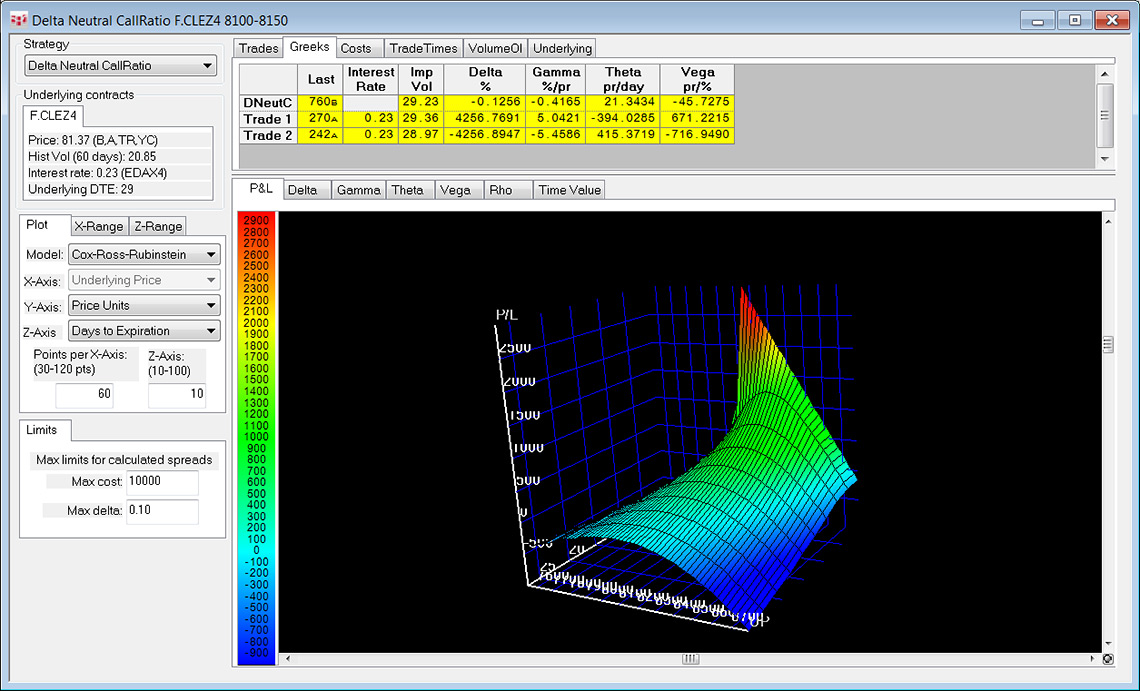 User-Defined Strategies
Over 30 preprogrammed strategies
User-Defined Strategies (UDS) are tradable options strategies available in CQG version 2015. These strategies are saved as QFormulas and used in trading. You can analyze the strategy and then launch a trade routing interface and trade the strategy.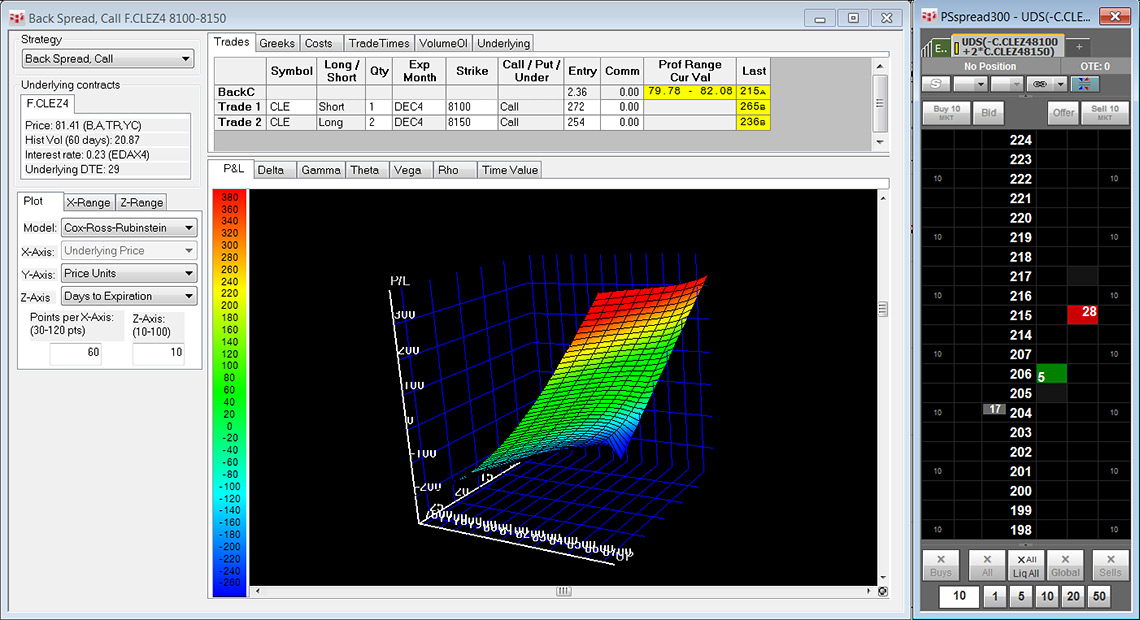 Contact our solutions team for more information