Server-Side Aggregation
CQG aggregation allows you to trade similar instruments on multiple exchanges, thereby increasing the liquidity pool and the chance of being filled at the desired price.
The system, using smart order routing (SOR), manages where you get filled based on the preferences you set, achieving best execution. Being able to choose the preferred market is one of those valuable preferences.
Use CQG's multi-asset, multi-broker market aggregation expression with CQG Spreader to increase your liquidity pool.
---
Monitor the Markets
One of the strengths of this offering is that it is a powerful monitoring tool. Traded volume, best bid/ask, and price can all be aggregated.
Server-Side Power
Server-side aggregation is part of CQG's suite of server-side order management tools. Server-side order management eliminates geographic latency, inherent in client-side tools, to give you optimal order execution and provide a significant advantage for trading interexchange strategy orders.
A Complete Trading Package with Spreads
Orders for aggregated markets, entered using a straightforward formula, are available in CQG Integrated Client.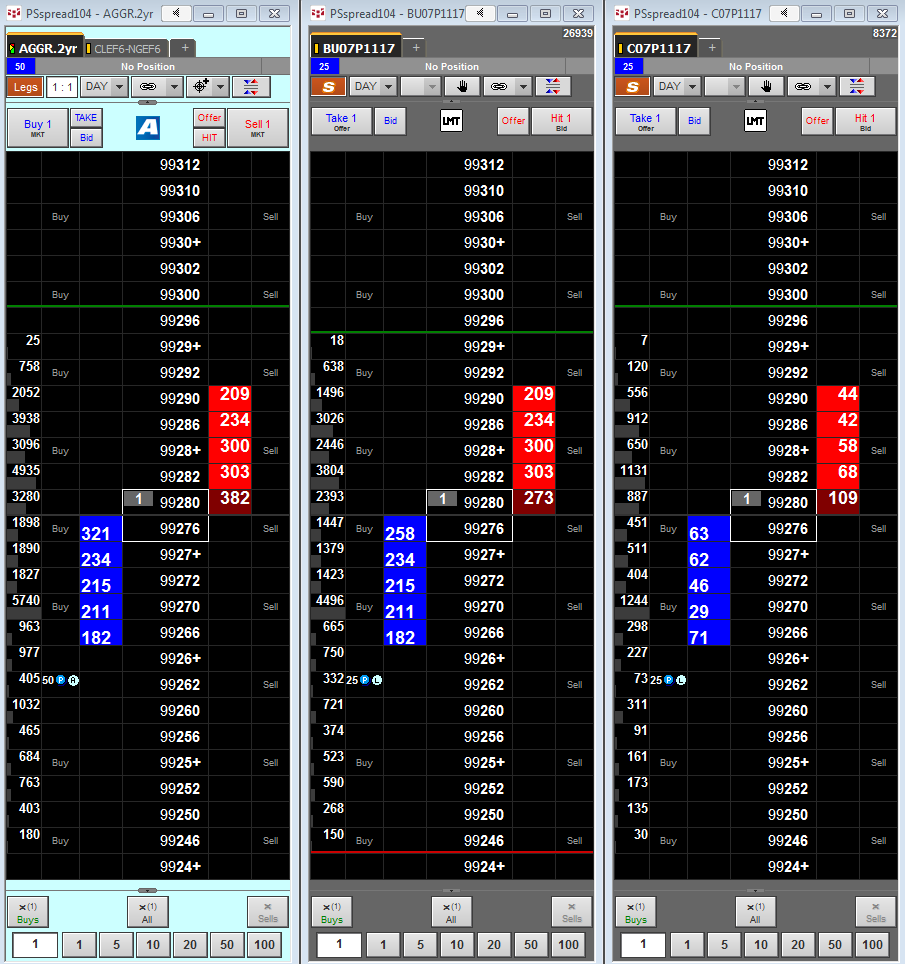 Aggregation and SOR Benefits
As new exchanges compete for like products, you can take advantage of the benefits of this competition: additional liquidity, price improvement, and exchange-fee savings. As exchange market depth continues to improve, it will be even more difficult to ignore these venues and the advances in execution technology.
---
The CQG Aggregation expression is available in all CQG Integrated Client trading interfaces, including DOMTrader®, Quote SpreadSheet, Enhanced Quote SpreadSheet, Order Desk, and Order Ticket. Aggregated markets may be viewed in CQG's Portfolio Monitor.