CQG 2023 Latest Features
The following features and enhancements are available in CQG Integrated Client (CQG IC) version 2023.

---
Launch Default Order Display from Orders & Positions Display
You can launch the default order display from the Orders & Positions Summary tab by double clicking on the symbol or select the symbol and then hit F9.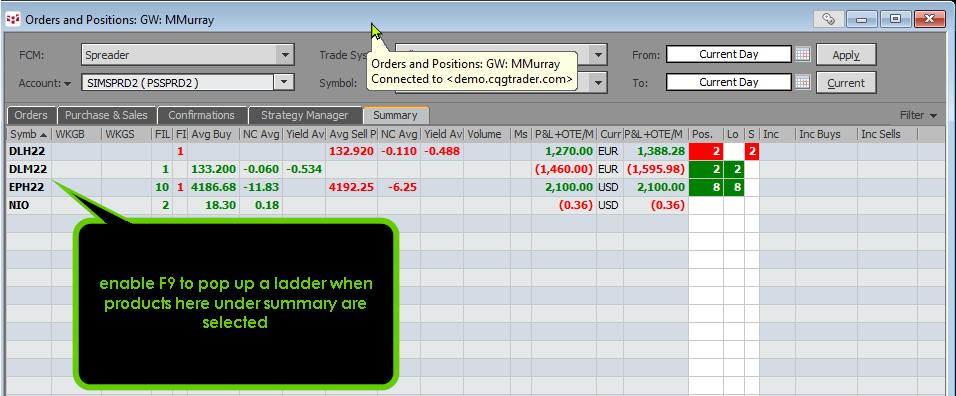 Aggregation Trader
A new trading application is now available for traders who want to simultaneously work orders on two or more exchanges. The primary goal of this interface is to allow the trader to place/observe/modify/cancel orders for individual legs of the aggregated contracts, using dedicated individual columns. Traders can work with several 'similar' contracts from a single interface.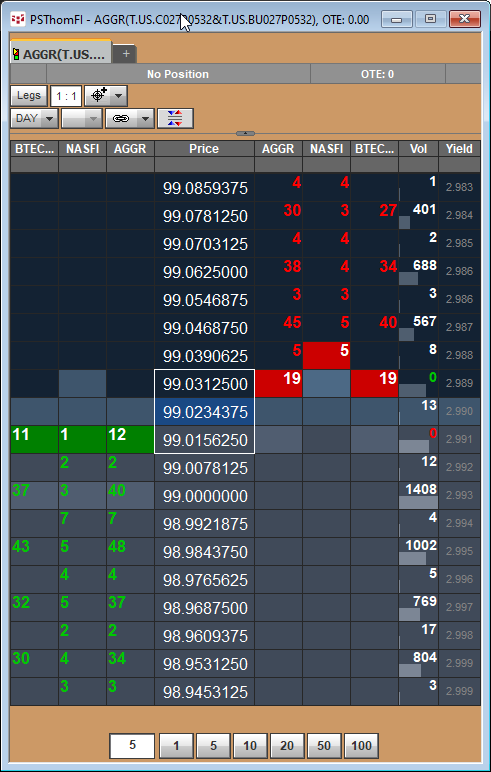 The Intraday Momentum Index
The Intraday Momentum Index was developed by Tushar Chande. This technical indicator combines features of candlestick analysis with calculations similar to the relative strength index (RSI) to generate overbought or oversold signals.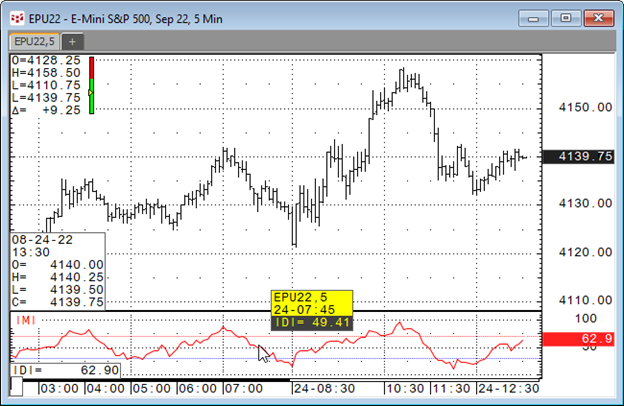 The Klinger Volume Oscillator
The Klinger Volume Oscillator was developed by Stephen Klinger. The study uses the difference between two exponential smoothed moving averages of the "Volume Force" and includes a signal line.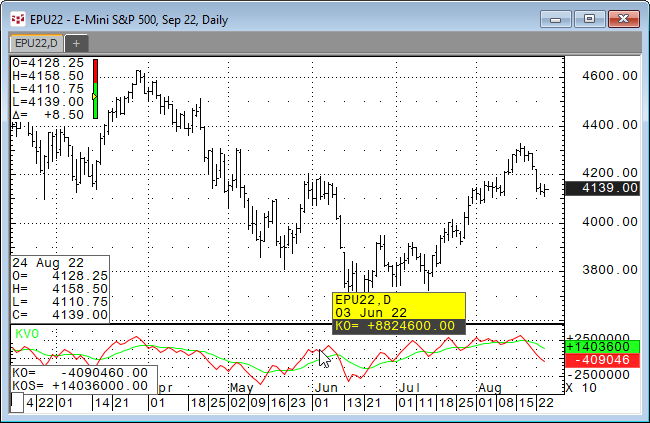 Mark Center Button
The Mark Center Button when toggled on will place an orange horizontal line on the DOM display when the Center button is pressed.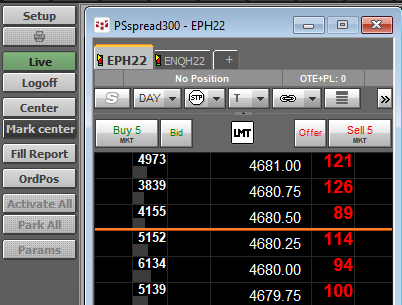 Aggressor Flag
The CME (and other exchanges) provide data regarding who the aggressor was (buyer or seller) when a trade is executed. An "Aggressor" or "Aggressing Order" by definition is an incoming order matching with one or more orders resting on the order book. The Aggressor pulls liquidity out of the order book by triggering a match event removing resting quantity and potentially effecting the price level from the order book.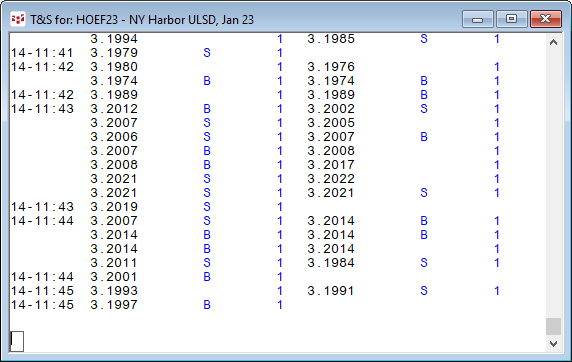 Range and Renko Charts Update
An additional parameter has been added to the Range and Renko chart: Start Point. Select Session, Week, or Month.
Market State
A new Data label for Quote Displays: Market State. The Trading Day proceeds through distinct periods, known as market states. A market state defines the types of activity allowed. Market states are managed by the Exchange. For more information please visit the CME as an example.